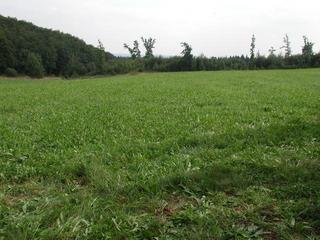 (visited by Jonas Kremer, Peter Usselmann, Helgard Usselmann, Kilian Usselmann, Elfriede Kremer, Ottmar Sommer, Gabriele Sommer, Margret Sommer, Carmen Kremer, Lukas Kremer, Magdalena Kremer, Kristin Baur, Peter Baur, Pia Baur, Karina Baur, Thomas Kremer, Sabine Kremer, Alexia Kugler, Martin Kugler, Birgit Kugler, Christoph Walter, Sanne Walter, Laura Walter, Simon Walter, Bernhild Stroppel, Markus Stroppel, Vera Stroppel, Anna Stroppel, Wiltrude Kugler, Harald Kugler, Irmtraut Griebler, Helmuth Griebler, Matthias Griebler, Michael Griebler, Michael Kugler, Bernhard Kugler and Elias Kremer)
07-Sep-2002 -- Alle zwei Jahre treffen sich die Nachfahren von Johannes und Emma Wenzler aus Tuttlingen zu einem "Wenzlertreffen". Die Organisation wird reihum von den Familien der drei Wenzlertöchter Elfriede Kremer, Wiltrude Kugler und Roswinda Walter vorgenommen. Am 7. 9. 2002 waren wieder einmal alle 55 Personen, die zur Zeit zum "Wenzlertreffen gehören, eingeladen. Nach dem Mittagessen in einem Gasthaus zwischen Mühlheim und Mahlstetten im Kreis Tuttlingen fuhren 37 Gäste zum nächsten Konfluenzpunkt 48°N 9°E, der ungefähr 15 km entfernt bei Buchheim liegt. Ziel der Autokolonne aus 8 Fahrzeugen war es, den Rekord der meisten Besucher zur gleichen Zeit an einem Konfluenzpunkt aufzustellen. Der Weg ist sehr einfach zu finden: Von Mühlheim an der Donau geht es Richtung Fridingen bis Bergsteig, dort Richtung Buchheim, wo nach der Ortsausfahrt Richtung Worndorf der erste Weg nach links genommen werden muss. Dieser ist zunächst geteert, wird dann steinig und endet am Rand einer Wiese, auf der der Konfluenzpunkt gelegen ist. Nach den Photoaufnahmen blieben alle noch gern eine Weile bei bestem Wetter zum Spielen und Reden auf der schönen von Wald gesäumten Wiese, bis das Fest beim Kaffee mit Musikbegleitung von Familie Stroppel seinen Fortgang nahm.
07-Sep-2002 -- Every second year the descendants of Johannes and Emma Wenzler (Tuttlingen, Germany) meet for a "Wenzlermeeting". The three daughters Elfriede Kremer, Wiltrude Kugler and Roswinda Walter organize the meeting alternate. On 07-September-2002 the 55 persons of the Wenzler-clan had been invited to a restaurant between Mahlstetten and Mühlheim/Danube, called "Lippachmühle". After lunch 37 persons started to discover 48N 9E, near Buchheim (15 km away). The aim of that expedition was to gain a new record: Most people at a confluence at the same time. We drove via Mühlheim , Bergsteig and Buchheim. From there in direction to Worndorf, we took the first way left, driving on about 800m until we arrived at a meadow, where 48N 9E is situated. The weather was rather fine, so we remaind some time playing and talking, after having taken the photos. The meeting continued at the Lippachmühle, where we had coffee and lovely music, played by family Stroppel.