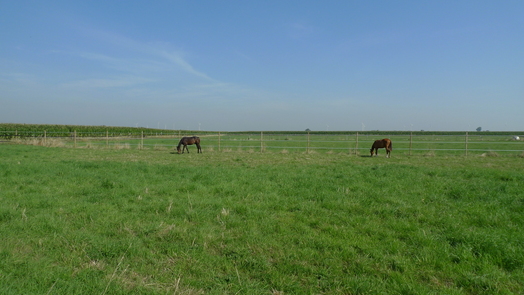 (visited by Herman de Haan, Eline de Haan, Lisanne de Haan and Haijing de Haan-Cao)
23-Aug-2019 -- From Valkenburg we drove to Gangelt. Again the weather was sunny. In Gangelt we followed streetsigns with "Mercatorpunkt". We parked the car at Lindenstrasse and walked within 5 minutes to this landmark which was dedicated to Gerhard Mercator. Then we started to walk to the confluence point, which was situated in a fenced meadow with two horses. We decided not to climb over the fence and take pictures. Biketrail 55 is near the confluence point.
Nearest main street/highway: L47
Distance from road: approx. 13 m
Time start walking: 10:40 A.M..
Arrival at CP 100 meter zone: 10:50
Weather: sunny
Temperature: 20°C
Nearest Unesco World Heritage Site: Aachen Cathedral
Interesting facts/experiences: Near the confluence point is a landmark, dedicated to Gerhard Mercator, friendly people.