#1: View to North looking up to a plateau and sharp rise.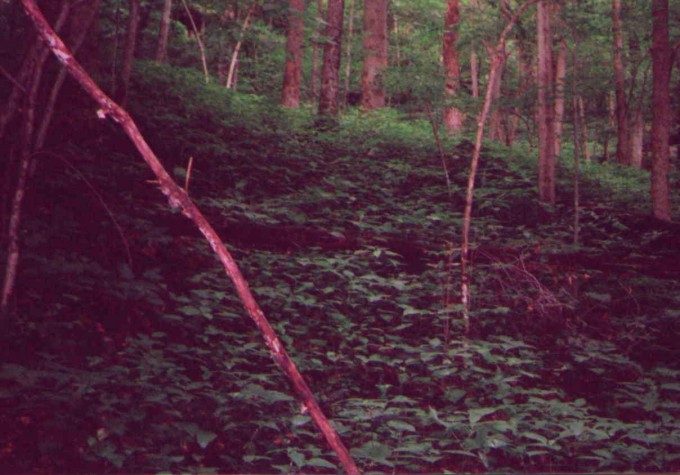 ---
#2: This lizard showed interest in the GPS when I rested at the stream.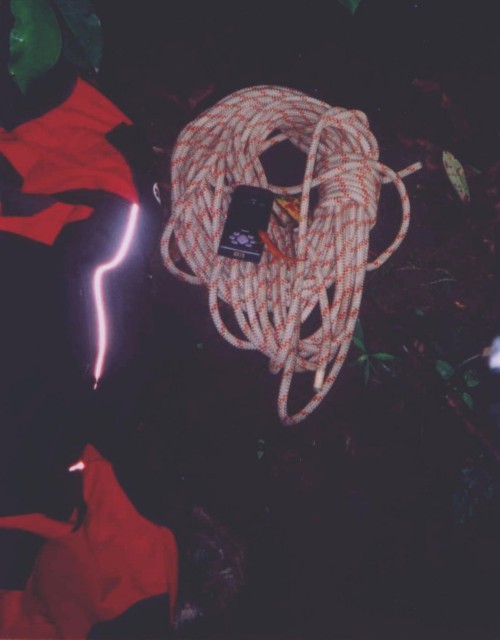 ---
#3: View to East showing 10meter diameters boulders and stream to right.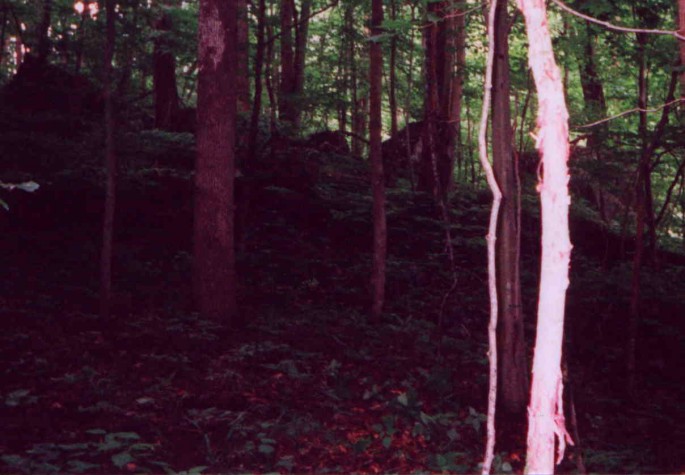 ---
#4: View to South looking down hill to brush at edge of stream.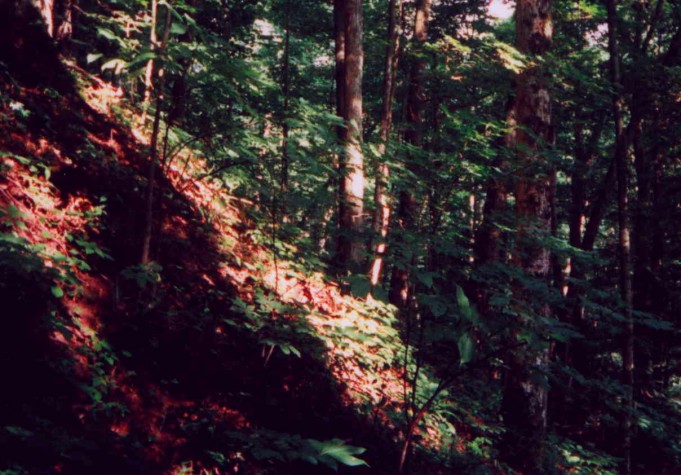 ---
#5: View to West with stream to the left.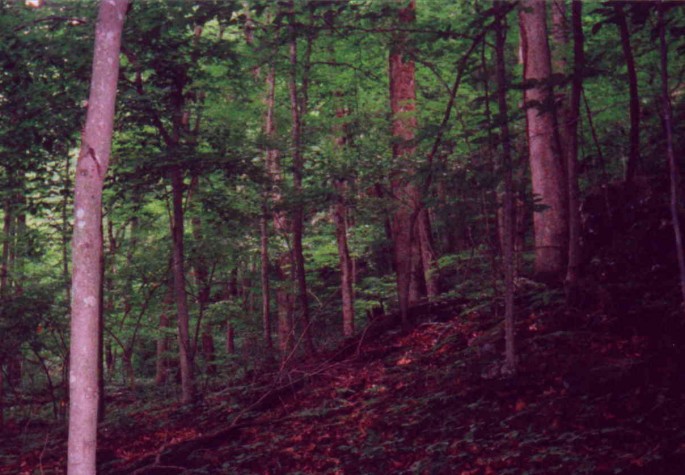 ---
#6: My bike was stopped by this mud hole on the stone access trail forcing a 2.5 mile hike.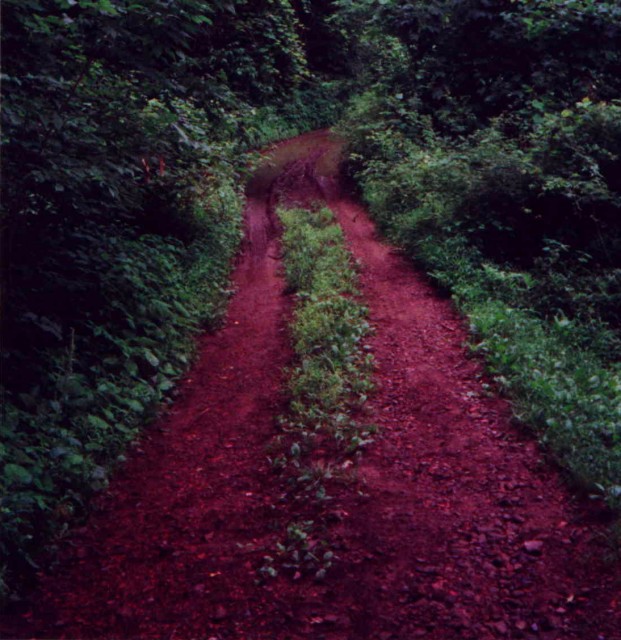 ---
#7: The confluence is about 20 meters to the left in the trees and up the hill.