#1: The confluence point is at the corner of the house, behind the gas tank (seen from the east). Background: church of San Lorenzo

---
#2: Basti, Christoph and Michael at the confluence point (corner of the house)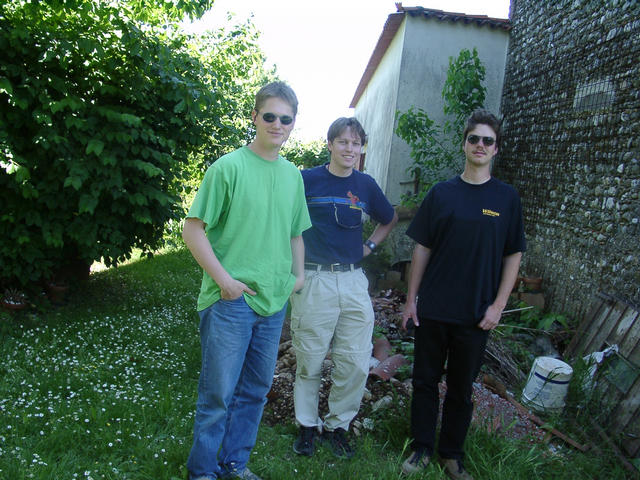 ---
#3: The best GPS position we could get. Sorry, no sharper photo available...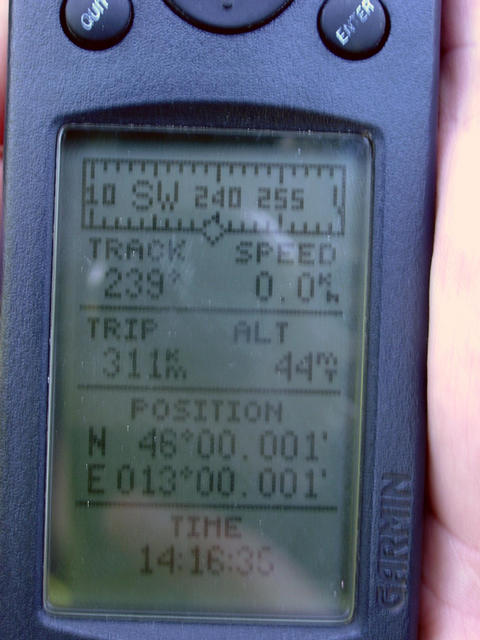 ---
#4: Michael and Basti approaching the confluence point on the gravel way. Background: the village San Lorenzo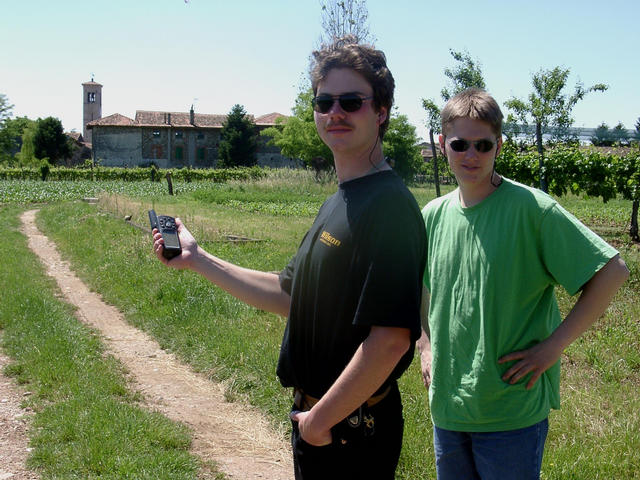 ---
#5: View to the East, where we came from. On the right side inside the fence is the gas tank.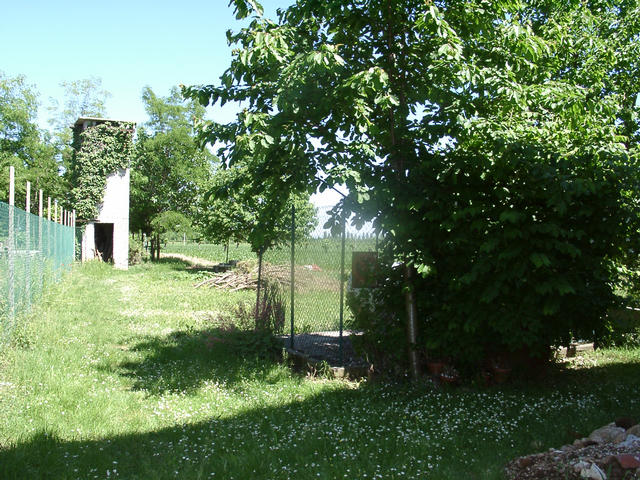 ---
#6: Surrounding: flat land, fields and trees, our car, and in the background the snow-covered Alps.