#1: Sunrise over Mt. Everest, which in springtime means shooting directly into the sun from atop Kala Pattar (elevation 5550 meters and only half the oxygen you'd have at sea level).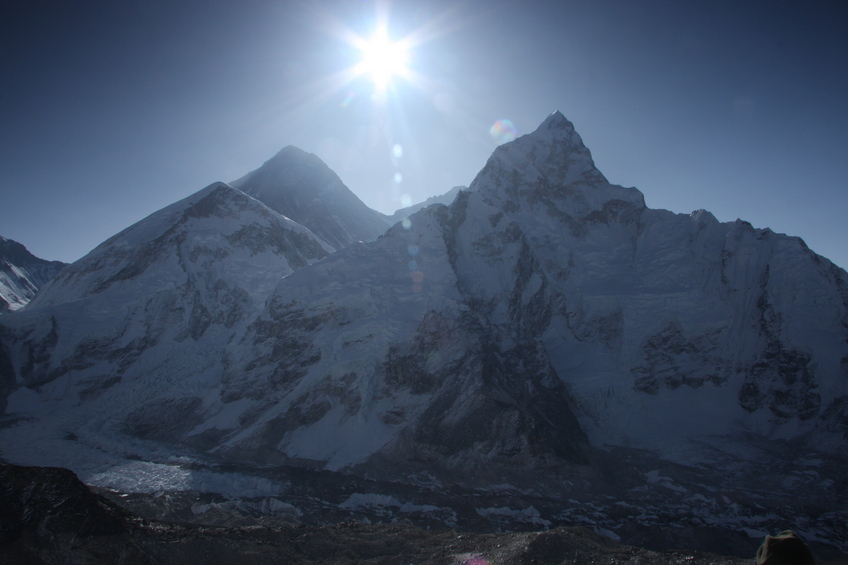 ---
#2: A summer pasture and home, photographed standing exactly where Grzegorz Chyla stood in 2000.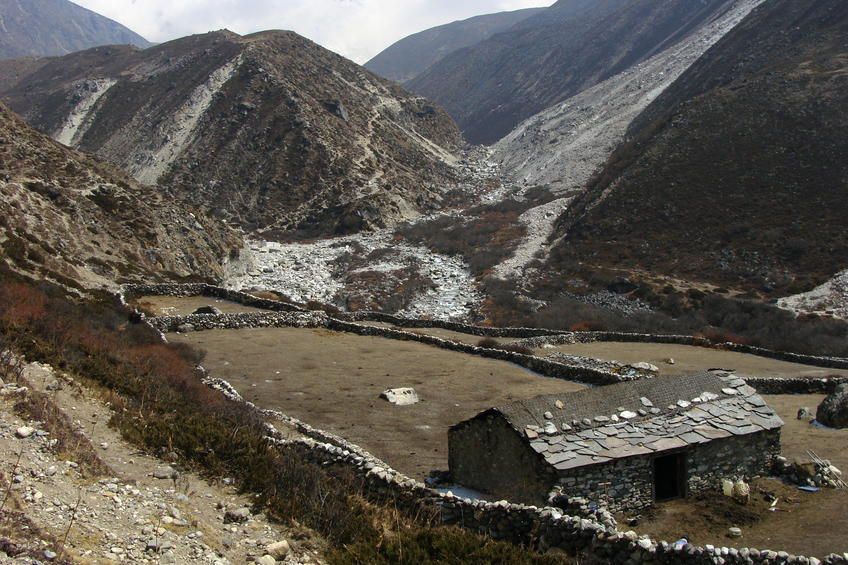 ---
#3: Everest, me, and Nuptse (I'm the one in the hat!) [This view from Kala Pattar would have had better lighting at sunset, but also much more chance of cloud cover.]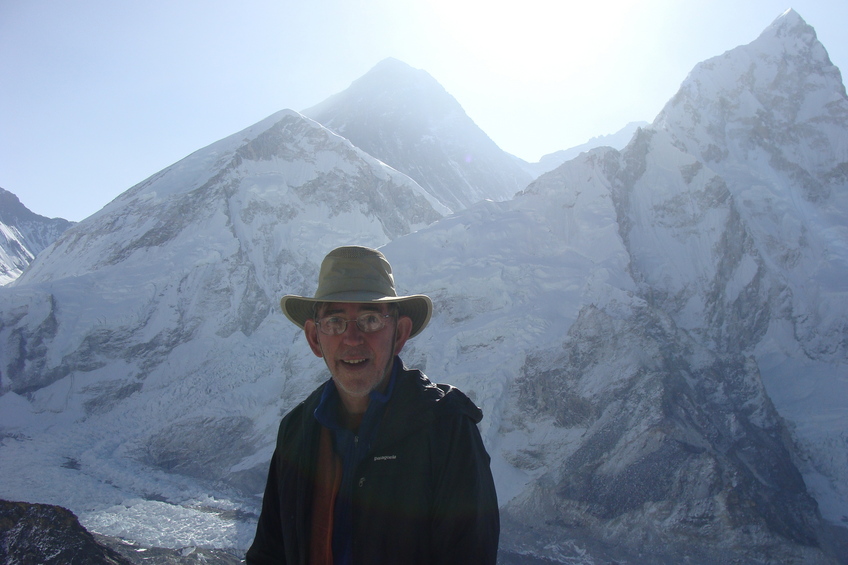 ---
#4: According to Buddhist doctrine, large Mani walls, such as this one, should be passed from the left side, the clockwise direction in which the earth and the universe revolve.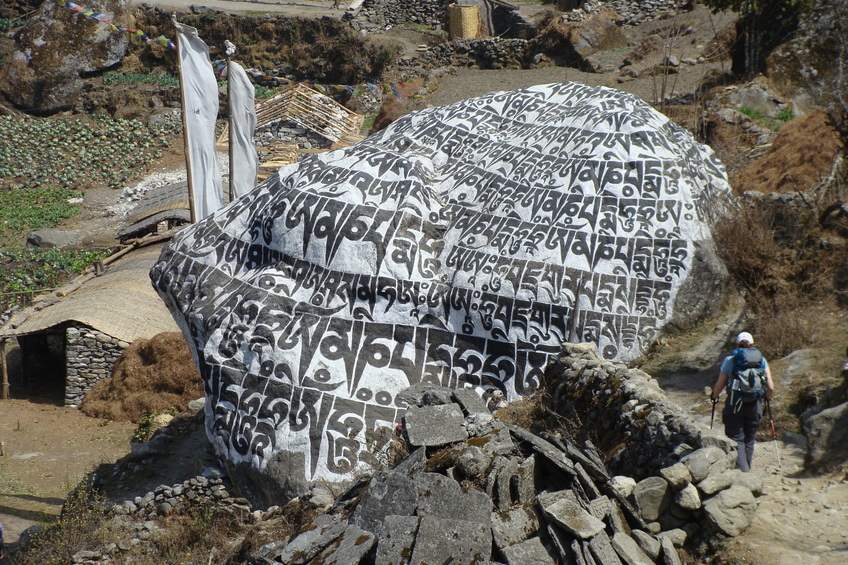 ---
#5: Yaks near Dingboche.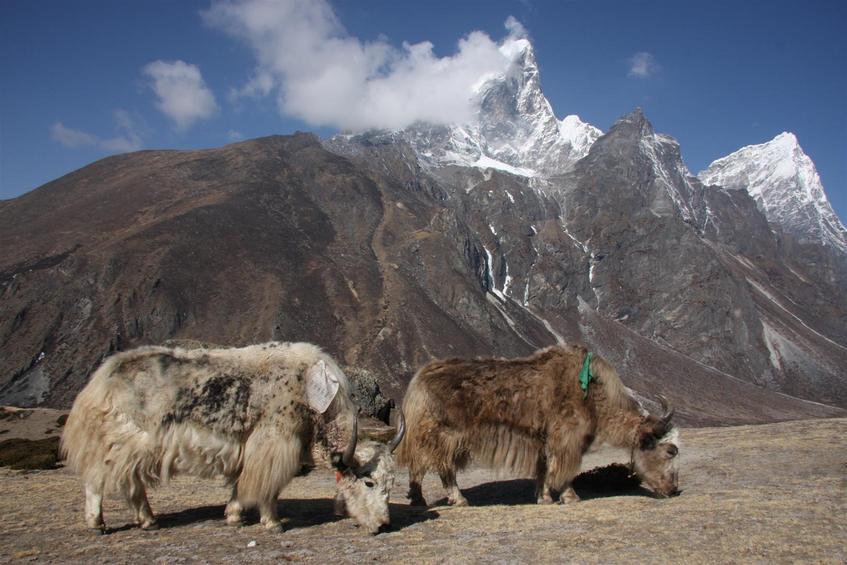 ---
#6: Route to Mt. Everest (Sagarmatha)(Chomolungma), with inserts of Kala Pattar and Everest Base Camp.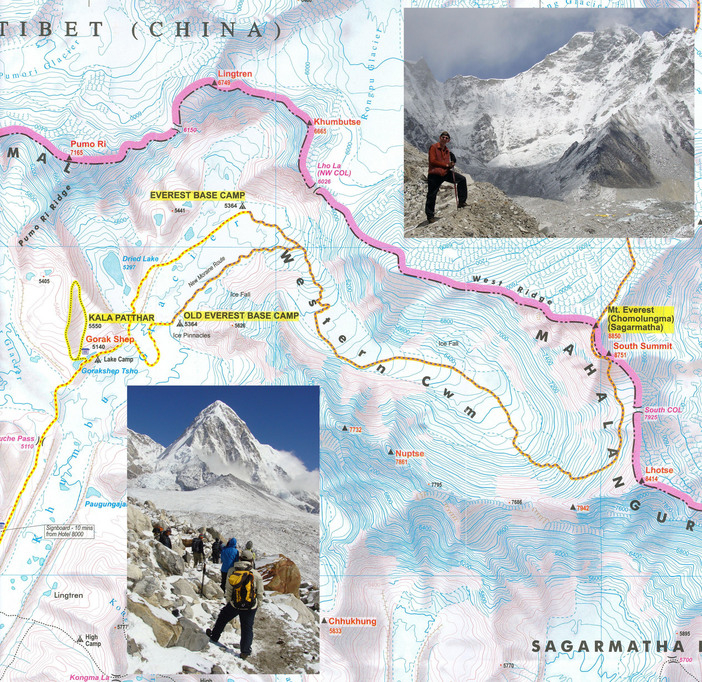 ---
#7: Looking from Gorak Shep past Kala Pattar to Pumo Ri, on the Nepal/Tibet border.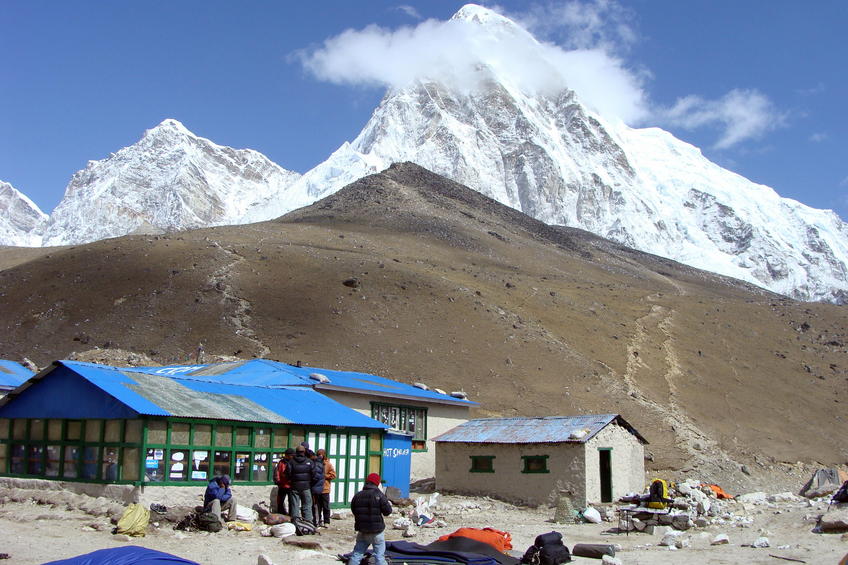 ---
#8: Celebrating at Everest Base Camp, from which there is no view of the world's highest mountain.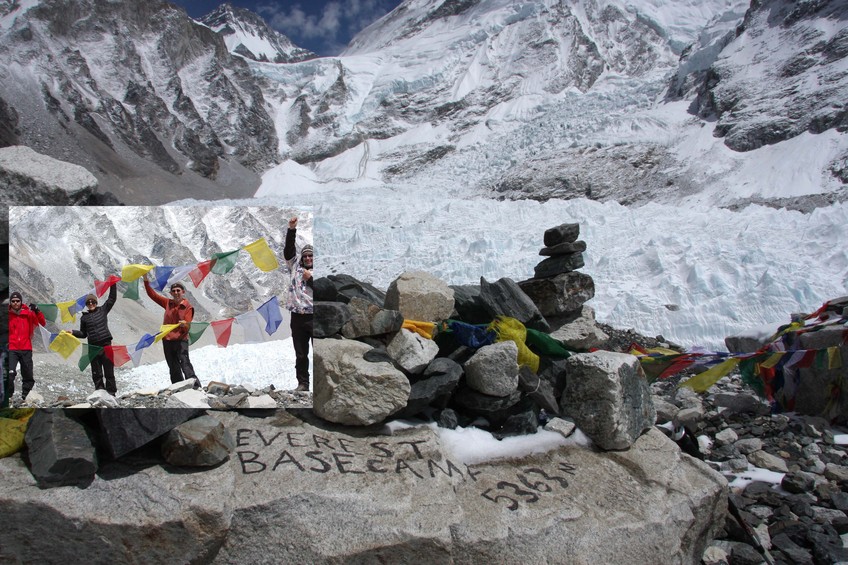 ---
#9: Five zeroes and within ten miles of the cp.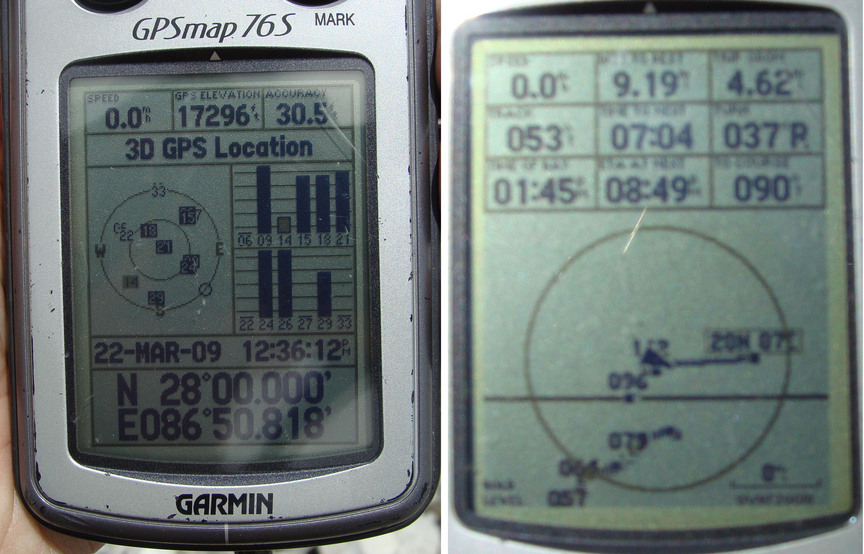 ---
#10: 28N 87E sits on a glacier: I wonder if it looks like this?