#1: View of the confluence site, looking west towards the setting sun; The shore and fenced-in beach camp dwellings are 288 m west of 26N 50E.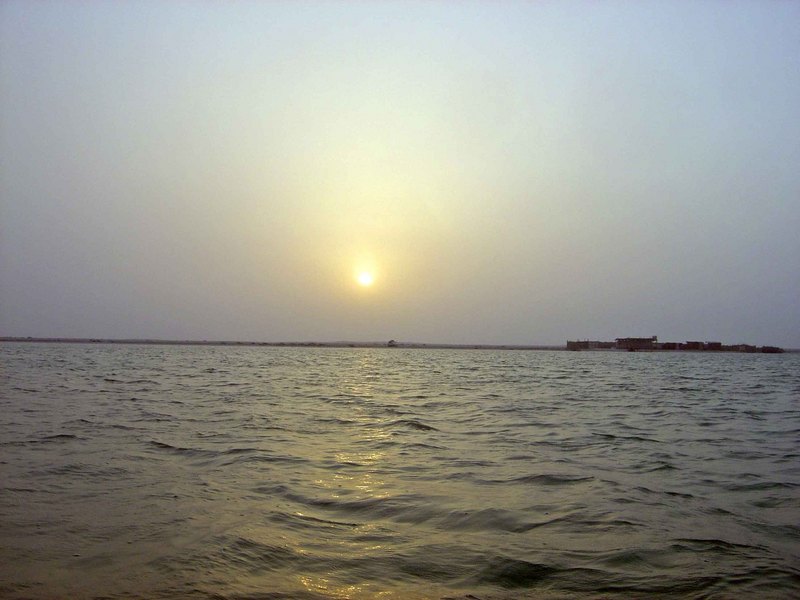 ---
#2: View looking north, with palm trees marking a new beach resort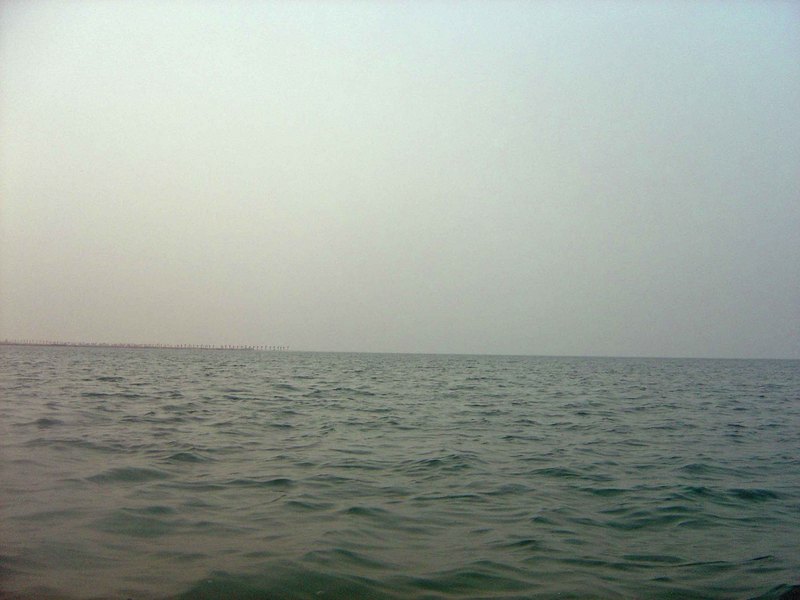 ---
#3: View looking east towards 'North Hill'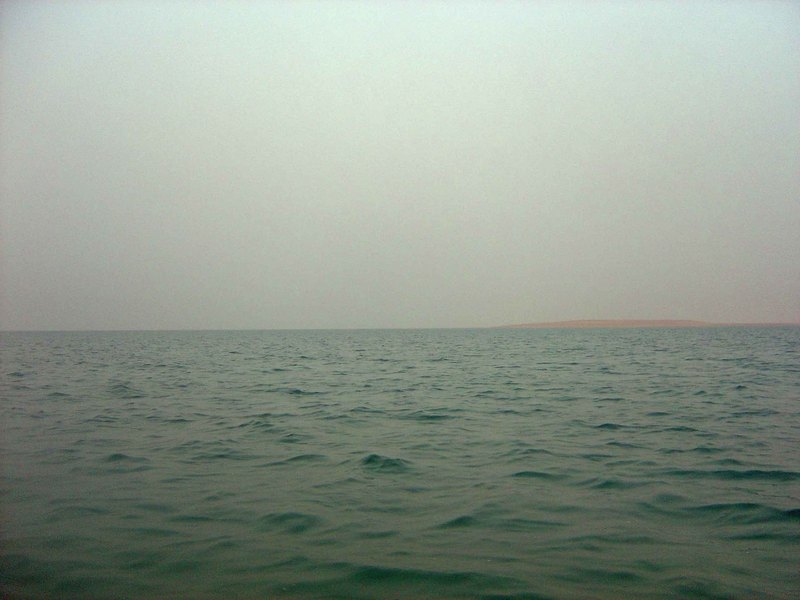 ---
#4: View looking south, with several kites about 1500 m away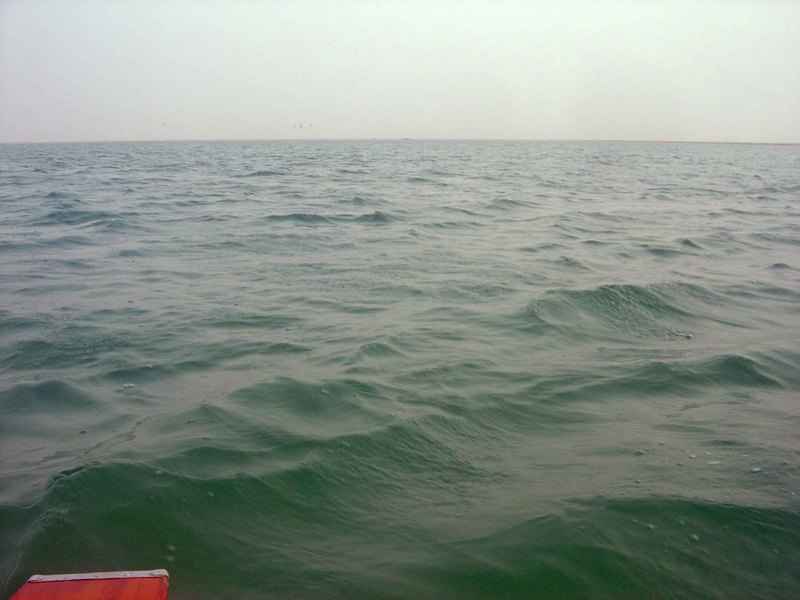 ---
#5: GPS Garmin GPSmap 276C: N 25 59.998, E 50 00.002 at 5:33 p.m.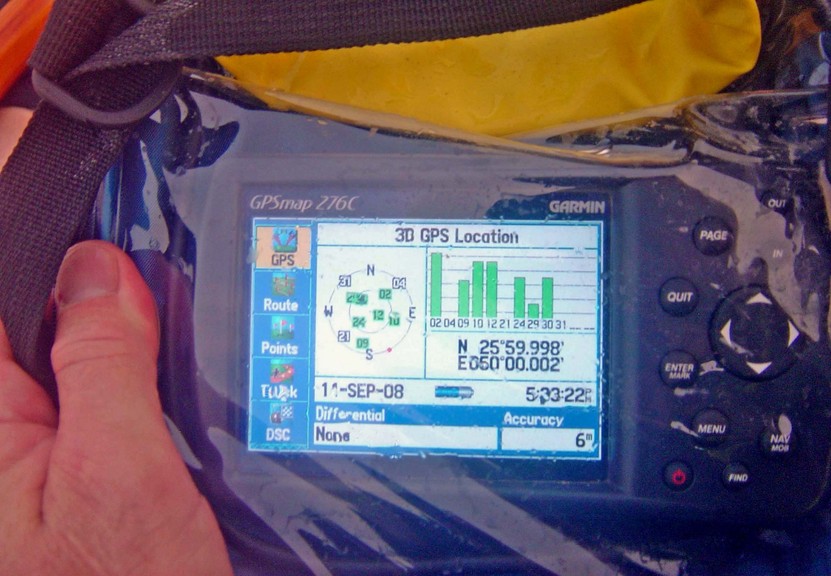 ---
#6: Windsurfing Star-board Start and vintage wooden kayak paddle, looking east towards Confluence and North Hill after sunset following the confluence visit.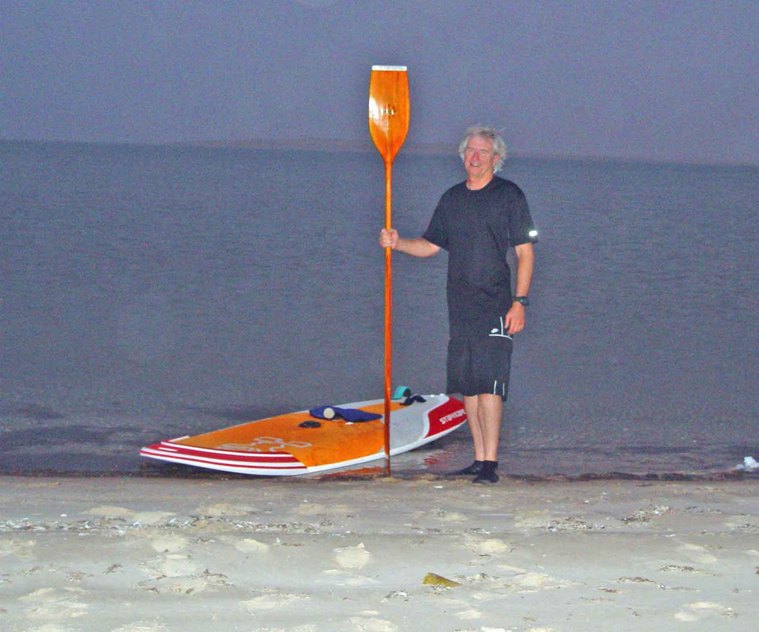 ---
#7: Kite boarding beach looking north towards the confluence point 1400 m distant, bay-ward of the beach developments.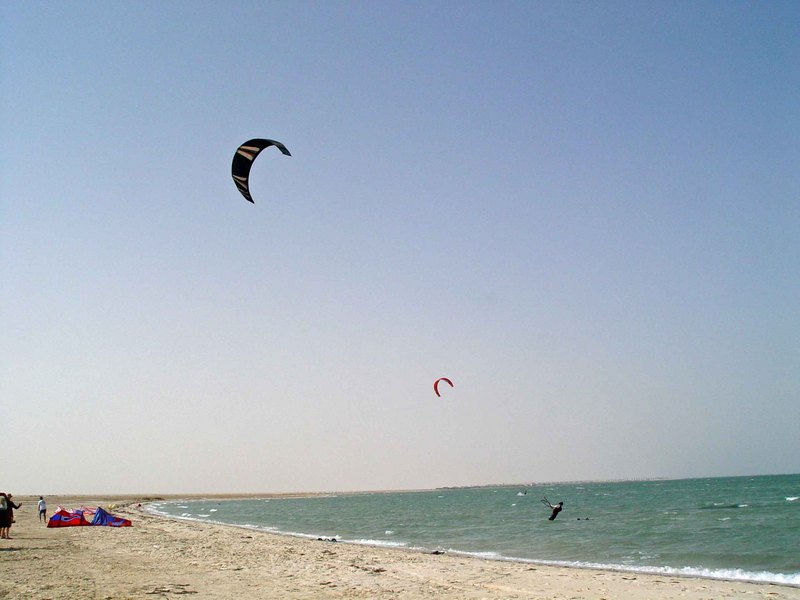 ---
#8: Zoomed-in view looking south towards kite boarders 1400 m south of confluence point, on September 11.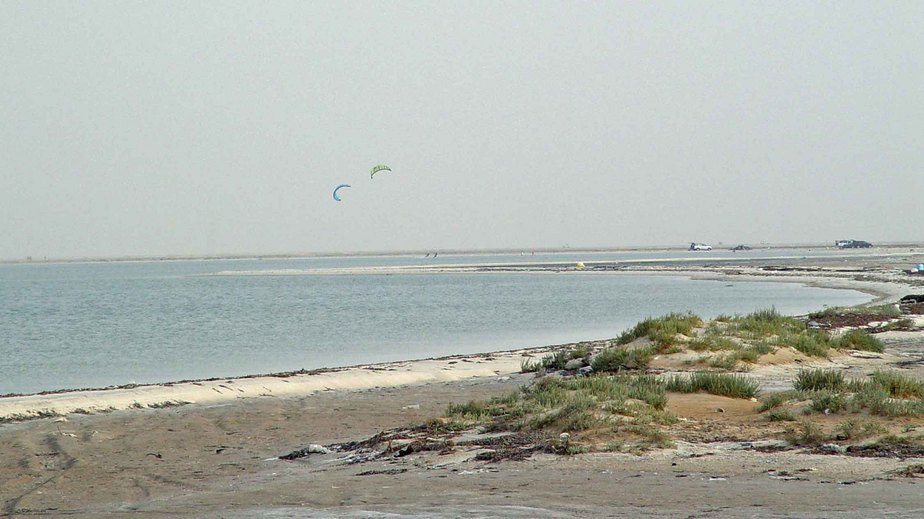 ---
#9: Google Earth 3D View of Half Moon Bay, Confluence Pin, beach launch site, and kite boarding beach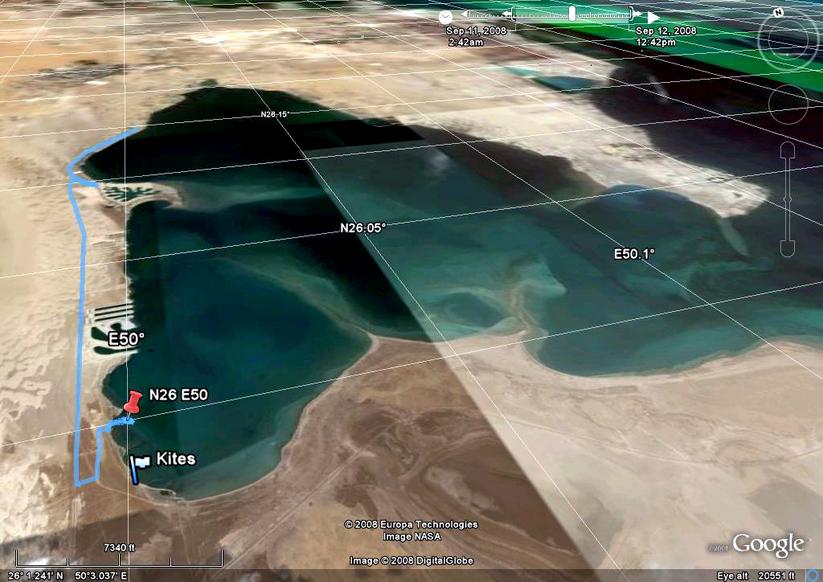 ---
#10: Garmin Track Log listing with a very close sample highlighted in blue; it is also in blue on the track map. During one of three very close passes, the GPS displayed all zeros.