#1: View looking ENE to the confluence area from 700 ft (213 m) distant; The Confluence is located on the sabkha, with a line of dunes just to the North.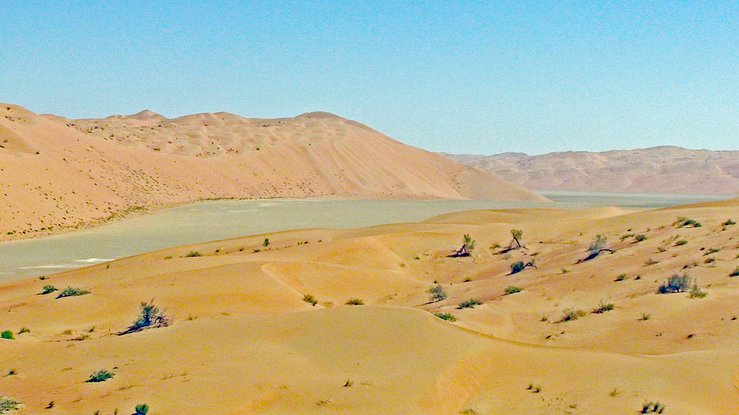 ---
#2: View looking north across a small portion of the sabkha to a dune slip face approximately 100 feet (30 m) away. This portion of the dune has elevations greater than 500 feet (152 m) above sea level, while the elevation at the Confluence is 238 ft (73 m).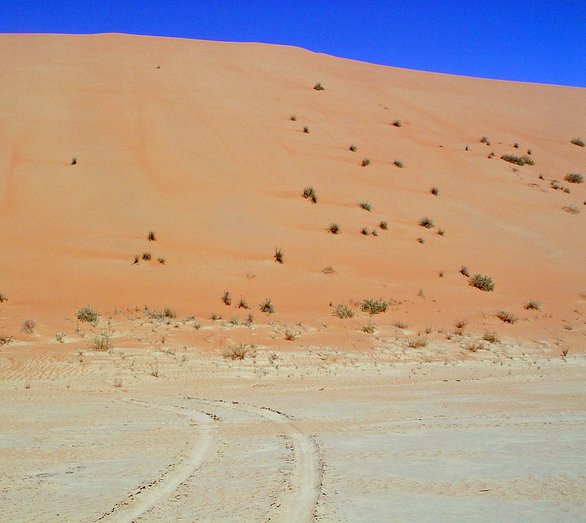 ---
#3: View looking east. The dune in the foreground reaches an elevation of 660 feet (201 m), whereas the elevation at the Confluence is 238 ft (73 m) above sea level. The dunes in the background lie 3 km distant and have elevations exceeding 690 feet (210 m).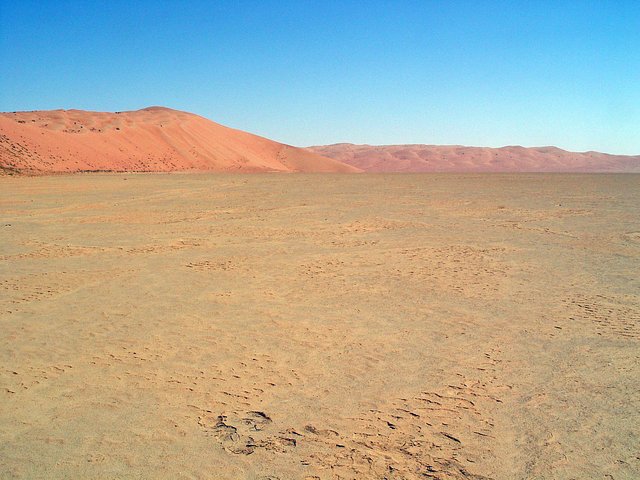 ---
#4: View looking south across the sabkha to dunes ~2000 ft (610 m) distant from the confluence point.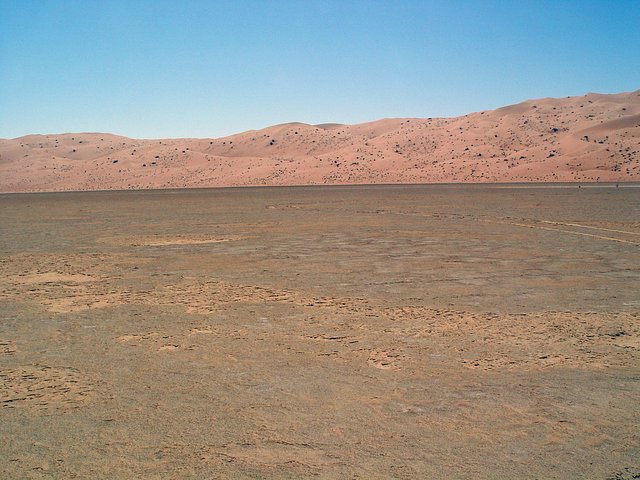 ---
#5: View looking west towards a relatively low saddle between dunefields. Our planned route and actual track crossed this saddle, with our maximum driving elevation reaching 358 feet (109 m).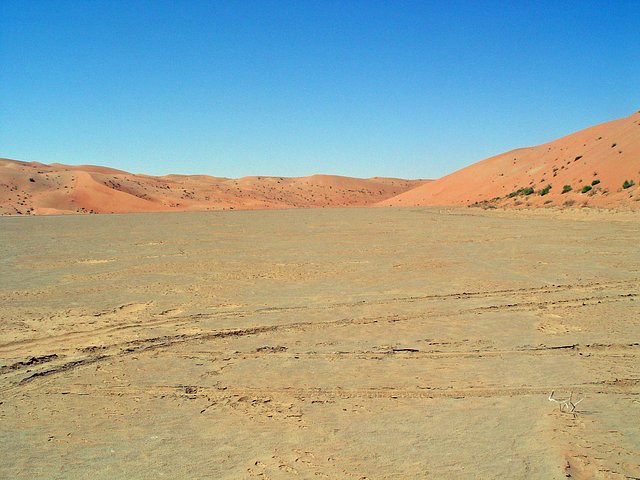 ---
#6: View of Garmin GPSmap 60Cx all zeros and with 4 m accuracy.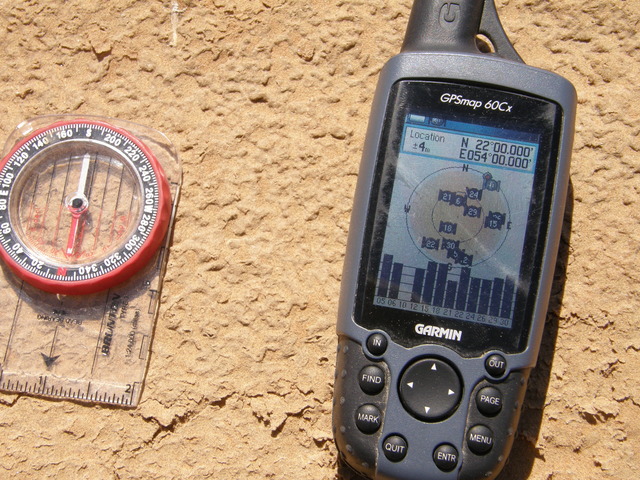 ---
#7: View of participants (Steve, Greg, Marek, Mushtaq, Tubby, Bert, Reef, Tom L., Tom O., and Mo), with 6 GPS's on the ground, all reading exact confluence location. Elevation at the confluence is 238 ft above sea level.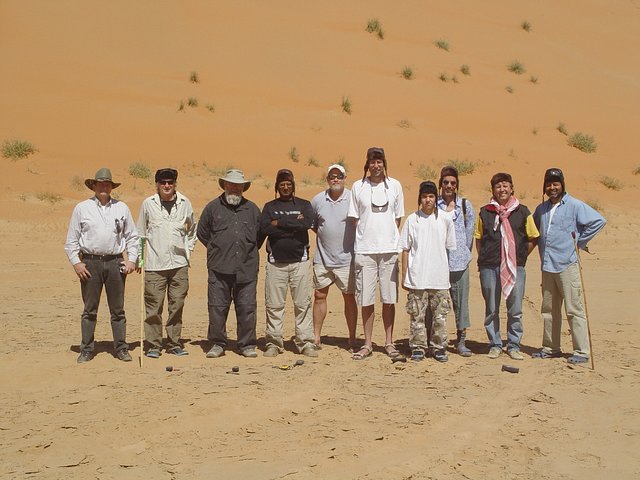 ---
#8: Google Earth perspective view of the confluence area, with vehicle tracks for the 4 day tour, camp sites labeled with the overnight date, and way point flags for 22N 54E and 22N 55E.