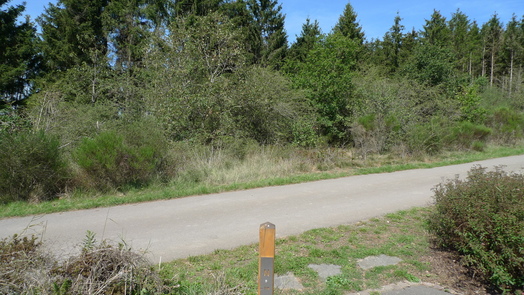 (visited by Herman de Haan, Eline de Haan, Lisanne de Haan and Haijing de Haan-Cao)
02-Aug-2019 -- We went into Luxembourg and decided to visit this point. It's quite easy to find. It's located in a rural area with small villages. Furthermore it has a landmark, so it can not be missed.
Nearest main street/highway: 326 near Enscherange
Distance from road: approx. 1 m
Time start walking: 02:25 P.M.
Arrival at CP 100 meter zone: 02:25 P.M.
Weather: sunny
Temperature: 22°C
Nearest Unesco World Heritage Site: City of Luxembourg, it's old quarters and fortifications
Interesting facts/experiences: This confluence point has a landmark and information is given.