#1: Site of 40 North 76 West, looking northeast along the treeline.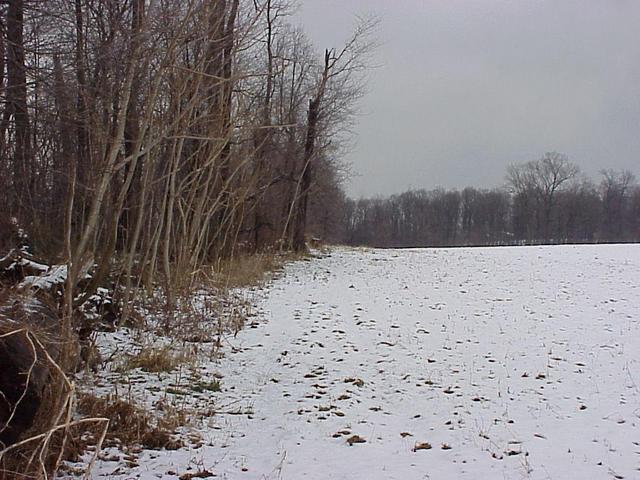 ---
#2: Donning a geographic tie, Joseph Kerski arrives at 40 North 76 West.

---
#3: GPS reading at the confluence site.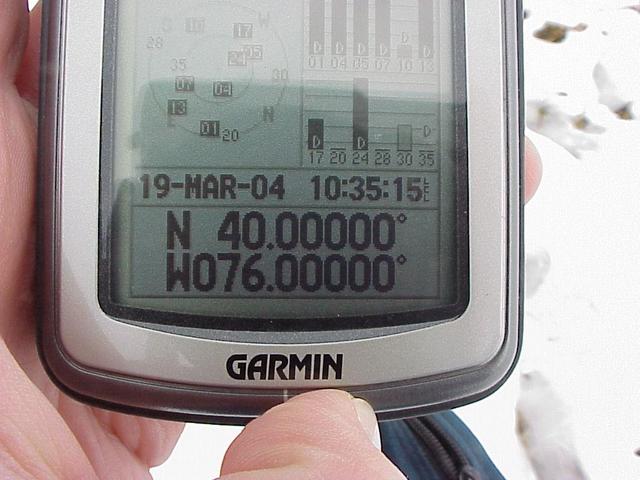 ---
#4: Looking northeast toward the confluence; located just left of the white house in the far distance.

---
#5: Looking southeast from Highway 897 at the confluence, located at the treeline in the center of the photograph.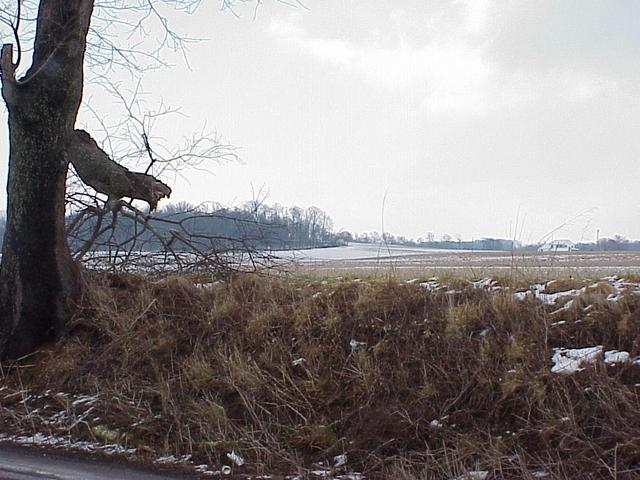 ---
#6: View to the northwest about 15 meters west of the confluence.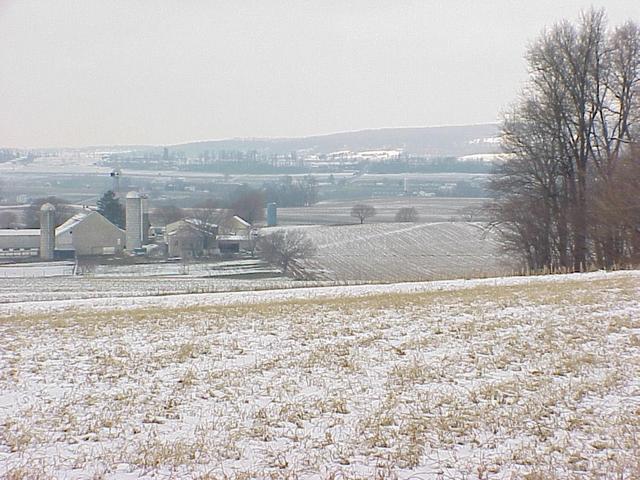 ---
#7: Looking southeast from the confluence at the field and covered hay bales.

---
#8: View to the south from the confluence, looking at US 30.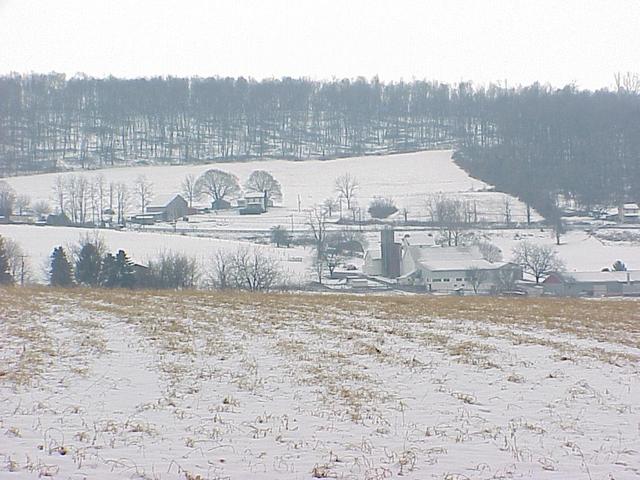 ---
#9: View of the home at which I had stopped, from the confluence toward the southwest.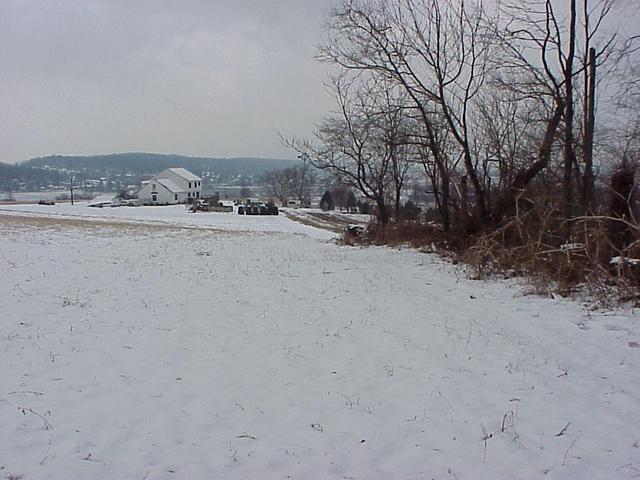 ---
#10: Panoramic 360-degree movie with sound filmed at the confluence site (MPG format).