#1: The southern shore of the Albemarle Sound.

---
#2: At Pledger Landing, Laurie searches the sky for signs of rain.

---
#3: Mom & Dad, on the water and at the Confluence.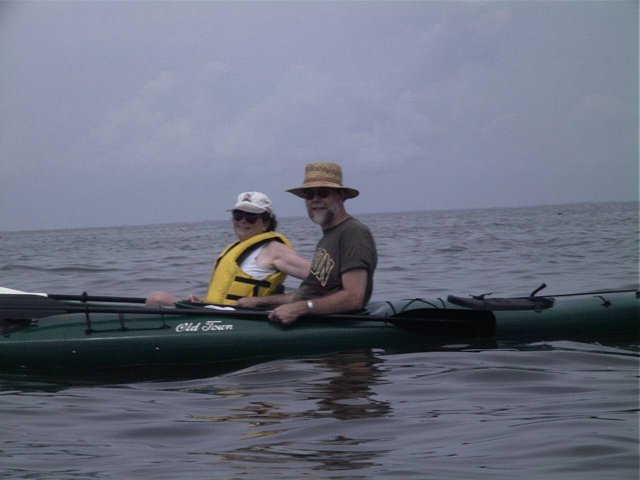 ---
#4: The Money Shot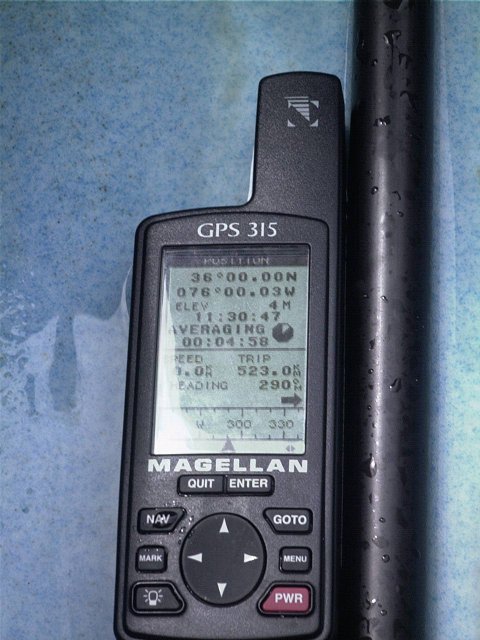 ---
#5: Laurie and Jason, low in the water and with the sun and southern shore behind them.