#1: View to the north from the confluence site.

---
#2: A successful visit is recorded after the customary confluence dance, a zigzag to zero out the unit.

---
#3: Joseph Kerski, left, and Murray Ellis at the confluence; photo taken by Anne Olsen (not pictured).

---
#4: Looking east to the Ruahine Range at the confluence site.

---
#5: Murray Ellis and Anne Olsen climbing the gully on the way out of the confluence meadow.

---
#6: Confluence site from the terrace above.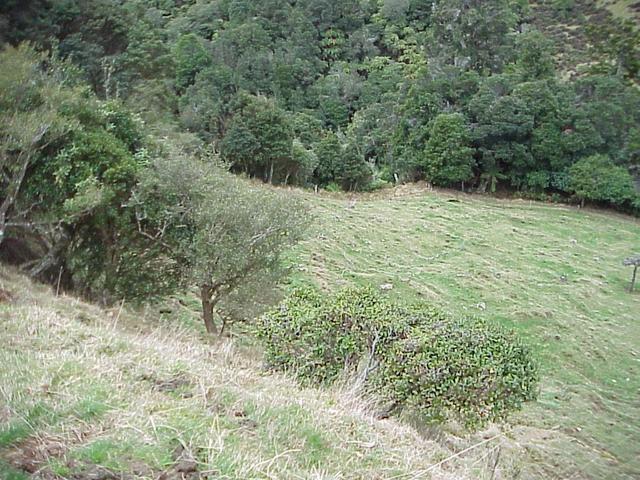 ---
#7: Curious sheep looking at us from the terrace; view to the southeast.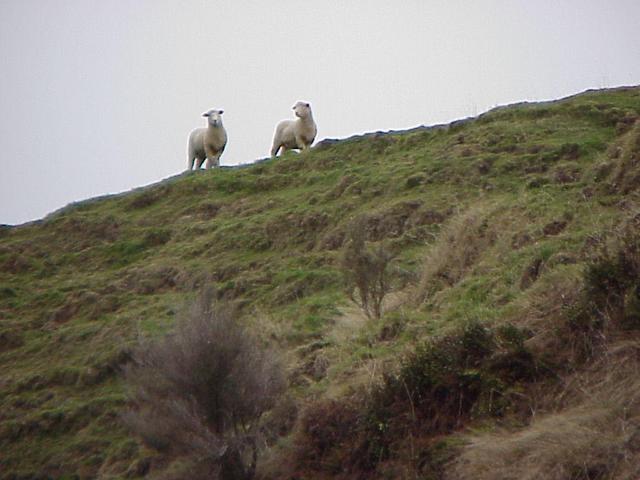 ---
#8: Horopito Stream and gully that we traversed en route to the confluence.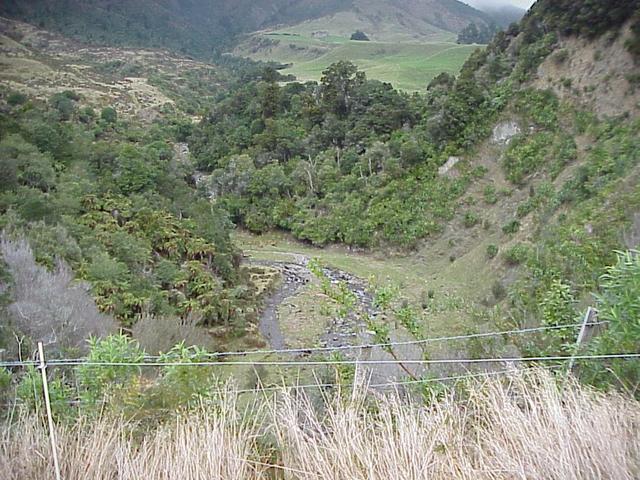 ---
#9: Panorama movie with sound filmed at the confluence site. Click to open or right-click to save to disk.