#1: South Dakota-Nebraska fence line, looking south from confluence.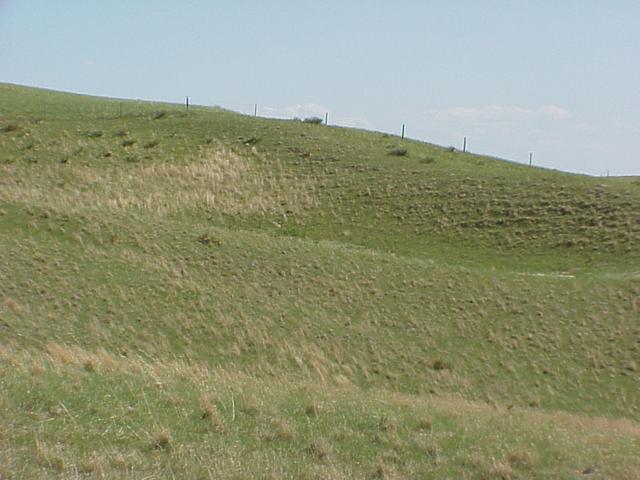 ---
#2: Ben Black Bear and John Whiting (Lakota Sioux Tribal Government) and Joseph Kerski (USGS Geographer) at the confluence.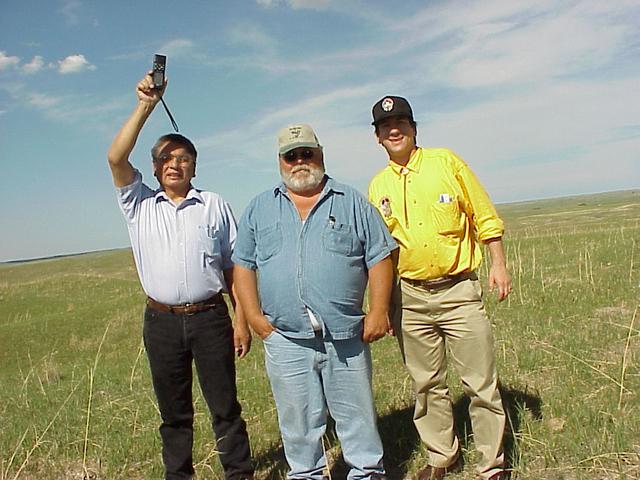 ---
#3: Documentation of our goal.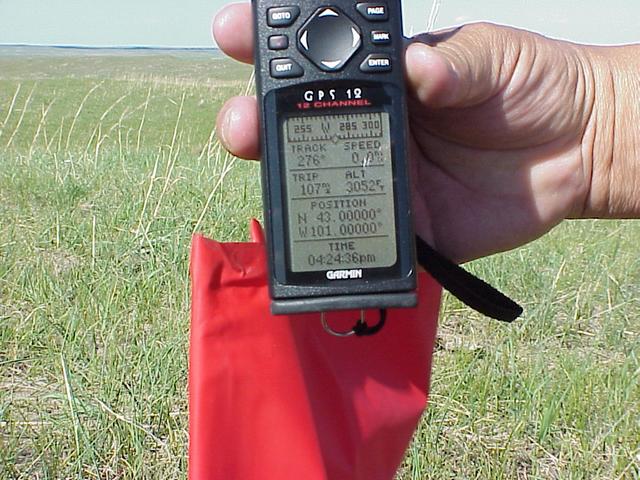 ---
#4: View to the Northwest.

---
#5: 360 degree panorama movie with sounds of the prairie wind! (918K; right-click to save to disk)
---
#6: The confluence sits at the back of the highest hill in this photograph.

---
#7: The confluence is on the Rosebud Sioux Indian Reservation.