#1: The Confluence is in the middle of flood plain beside the Macleay River.

---
#2: The land is currently used for cattle grazing.

---
#3: The view to the south looks the same.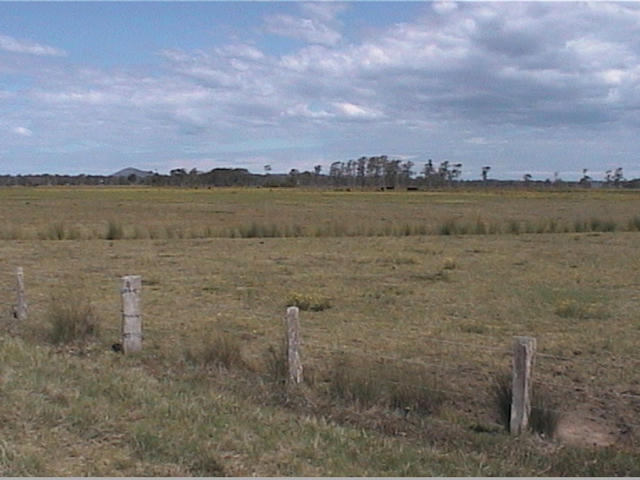 ---
#4: Access is easy along a good dirt road only a kilometre off the bitumen.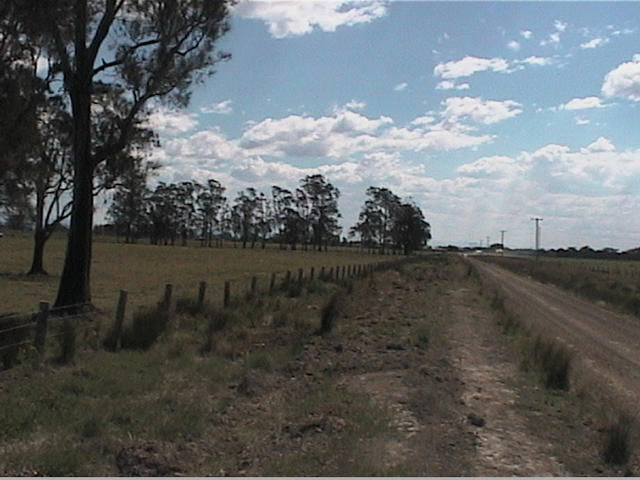 ---
#5: A bushfire burns in the distance.