#1: The Confluence is just over the next ridge.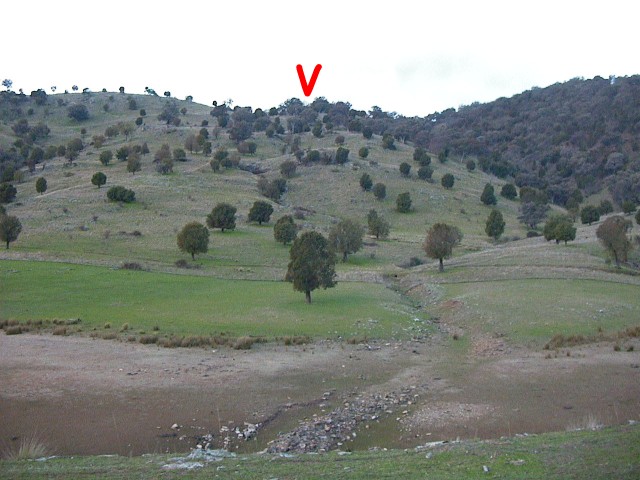 ---
#2: The waters of Wyangala Dam make a pleasant backdrop when approaching the Confluence from the south.

---
#3: The sun has set and still a kilometre to go!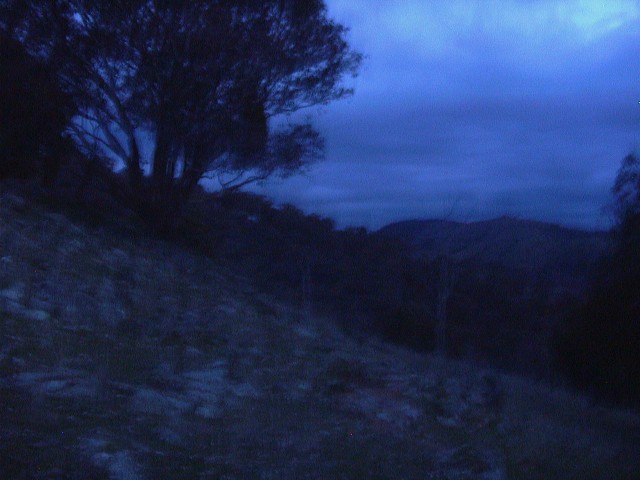 ---
#4: The local wildlife was wondering who was crazy enough to be here at sunset.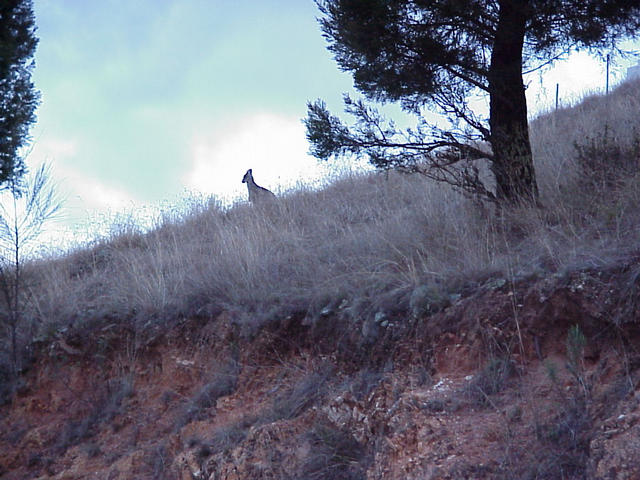 ---
#5: The confluence marker rests on a dead tree.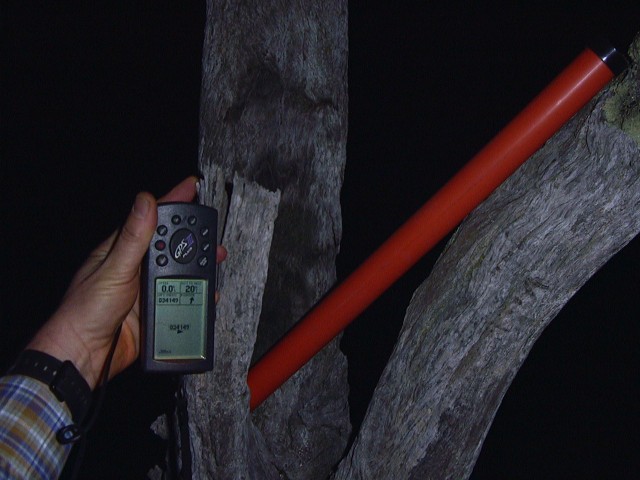 ---
#6: Two out of three in this photo are wondering about how to get back to the car in the dark.