#1: The confluence! Note GPS on treestump in the foreground and photographer's knee.

---
#2: Looking south on Delphi Road.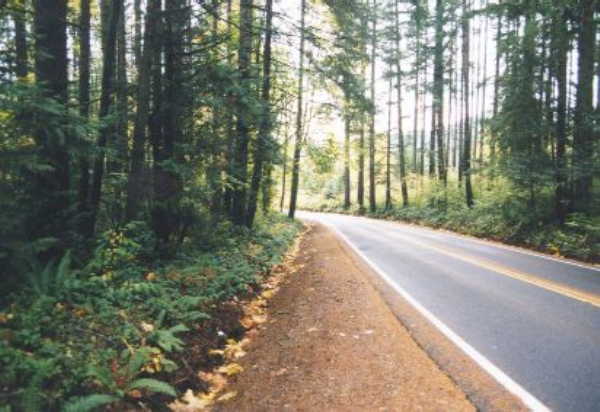 ---
#3: The entrance to the McLane Creek nature trail and demonstration forest.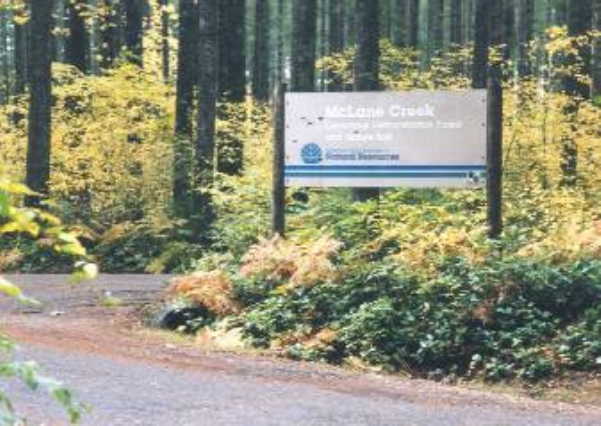 ---
#4: The steep, overgrown uphill trail towards the confluence.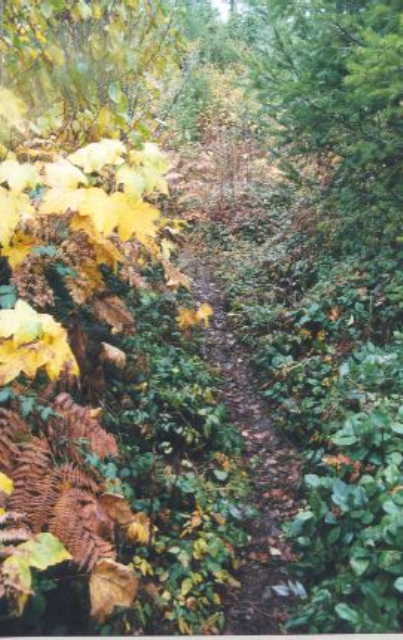 ---
#5: My GPS at the confluence.