#1: Looking north, the hill leading to the peak of Mount Gomak is visible in the distance on the right.

---
#2: Looking east. This is the way I came in, wading through the trees.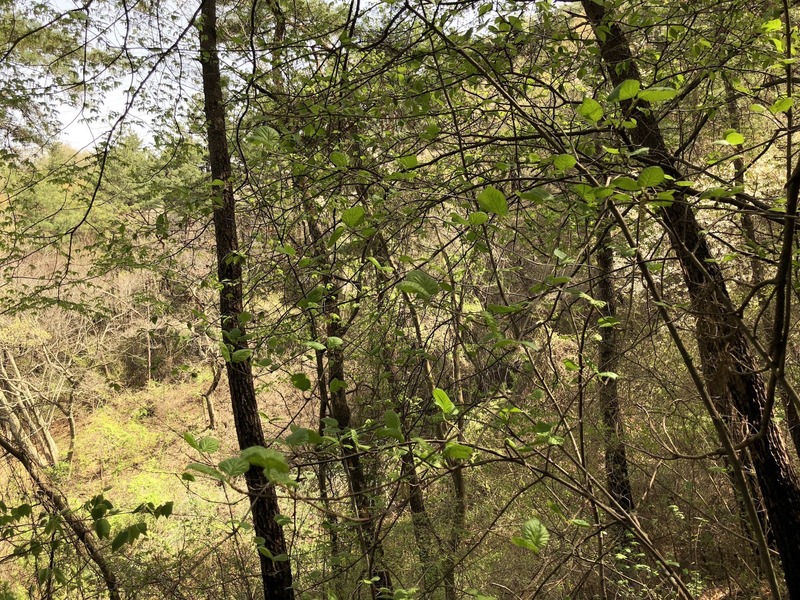 ---
#3: Looking south, you can see more trees.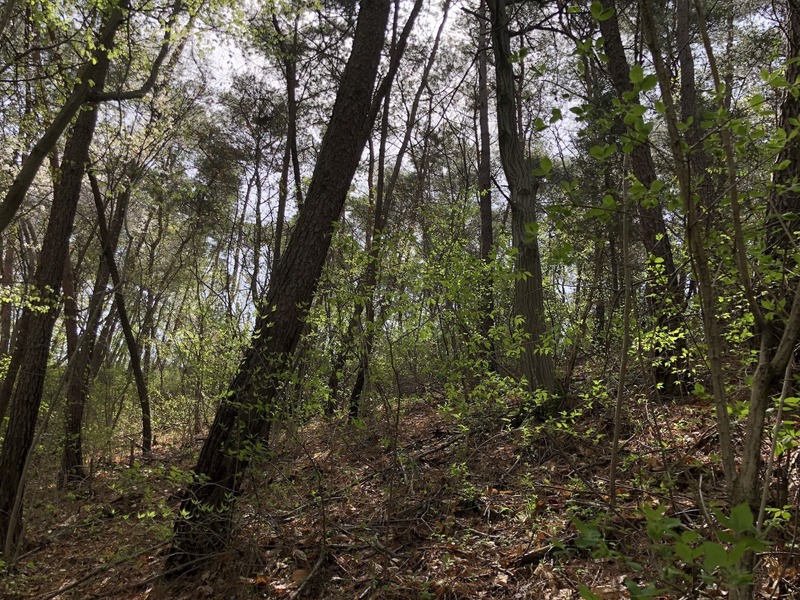 ---
#4: Looking west, you can get a feel of how steep the confluence point was.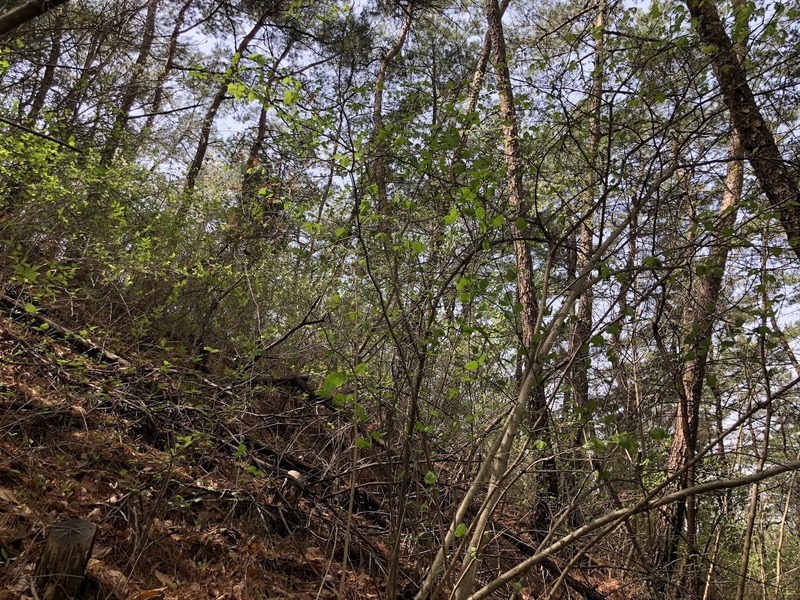 ---
#5: The BadElf GPS app on the iPhone X shows the coordinates.

---
#6: A selfie at the confluence point.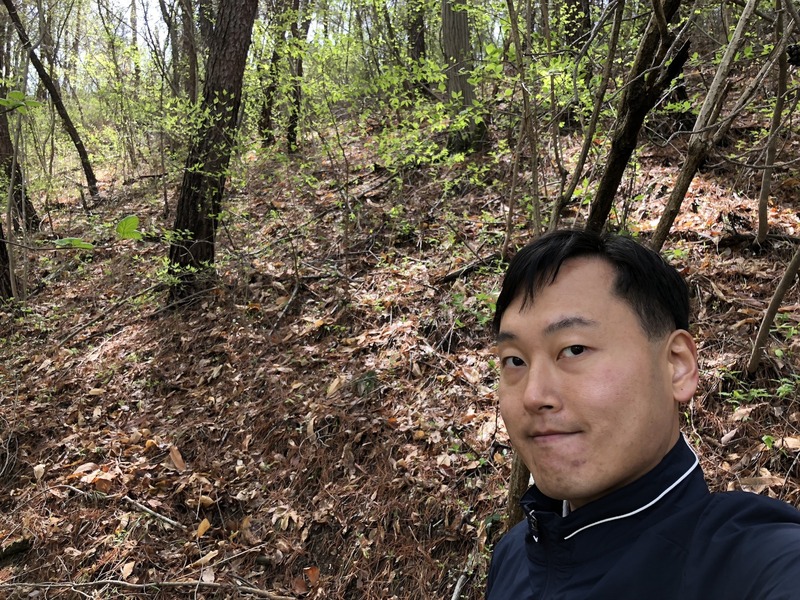 ---
#7: This is likely the point where I was during my previous visit.