#1: View looking NE towards 22N 55E from 3800 m away at 21.97547°N 54.97497°E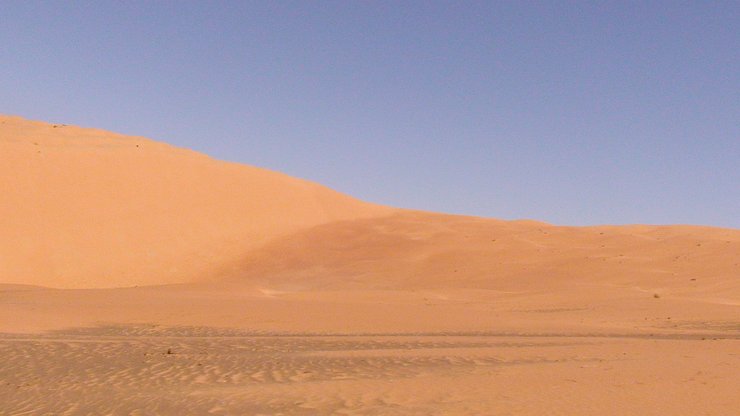 ---
#2: Google Earth 3D view with planned waypoints (red) and actual tracks(purple). Closest tracks are 2700 m SSW of the Confluence at 21.97668°N 54.99182°E. Better route for next time is to follow the red planned waypoints to the North.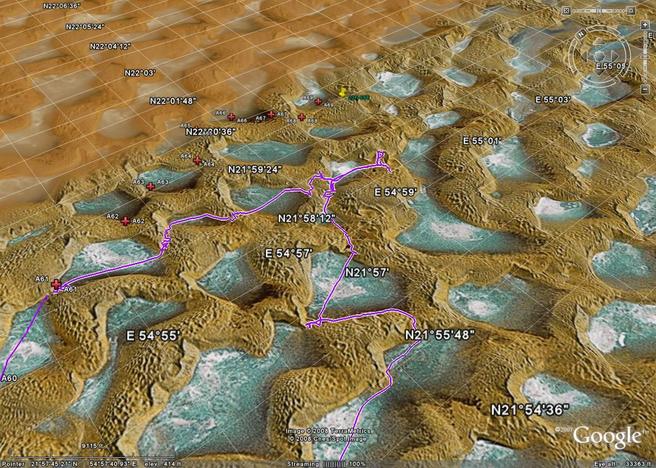 ---
#3: Garmin Mapsource plot of tracks with the trackpoint which closest approached the Confluence at 10:57 am, elevation 174 meters, 21.97667°N 54.99182°E. We did not take a picture of the GPS at this point since we were still scouting for a closer app

---
#4: Participants at Šayba rig road air-up stop after completion of 500+ km off-road. Steve, Greg, Mo, Mushtaq, Marek, Bert, Reef, TomL, TomO, and Tubby.

---
#5: Recovery of landcruiser with the beads popped-off two downslope tires

---
#6: Defender after tipping over on a sidehill, 16:30, 9 February. It was pulled back on its wheels that night, with the help of 2 winches.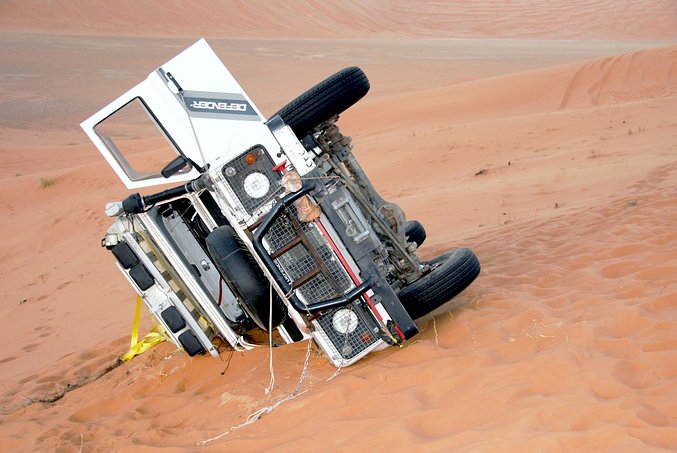 ---
#7: Six vehicles navigating through the dunes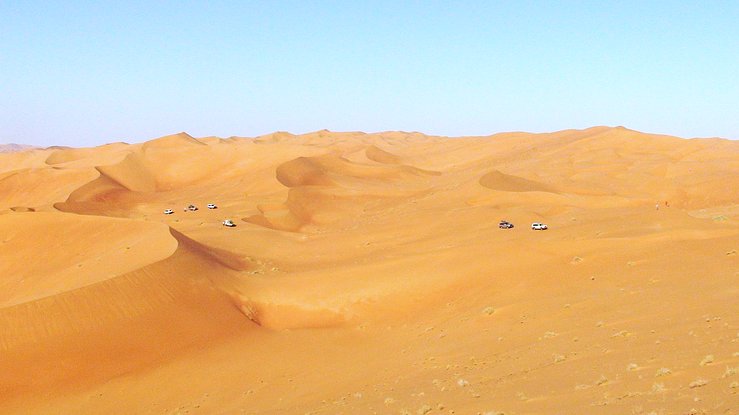 ---
#8: Six vehicles crossing the sabkha