#1: 1. Confluence is at the top of left side of this mountain.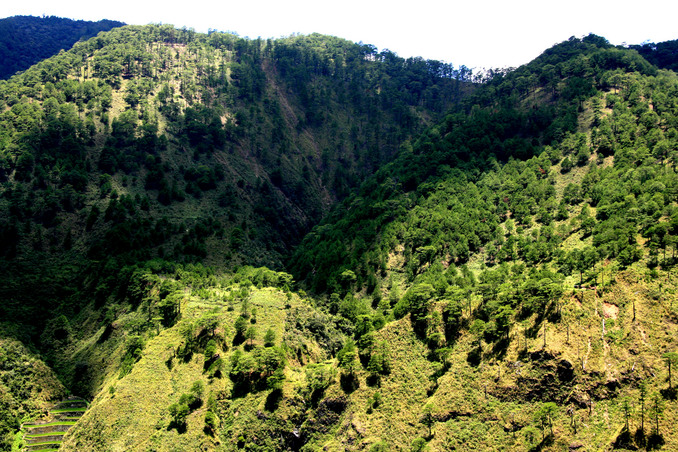 ---
#2: 2. Same view as Photo 1 above with wider perspective. See Bay-yo town below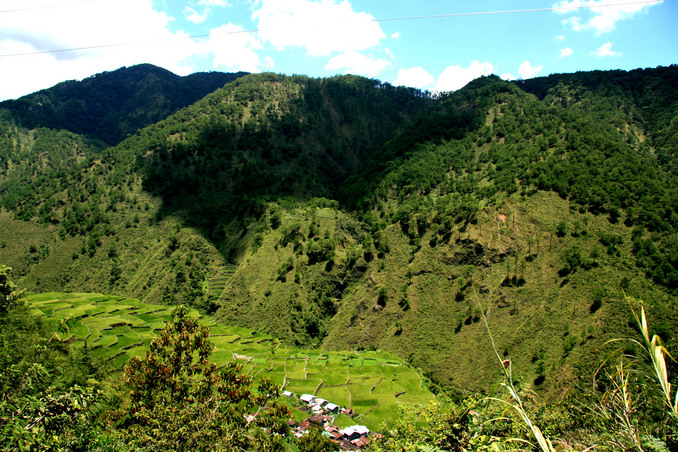 ---
#3: Closer look of Barangay Bay-yo showing steep grades on opposite side

---
#4: Google Map showing 2.19 km line from my observation point to CF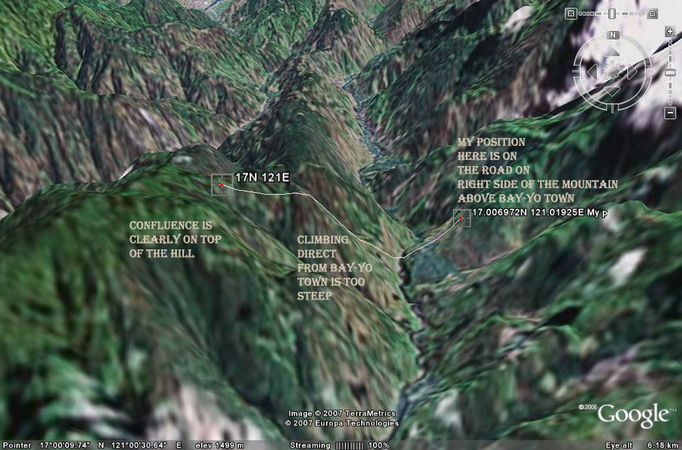 ---
#5: Proposed option to reach CF from 6 km away using Google Map

---
#6: Town of Bontoc where Barangay Bay-yo is part of.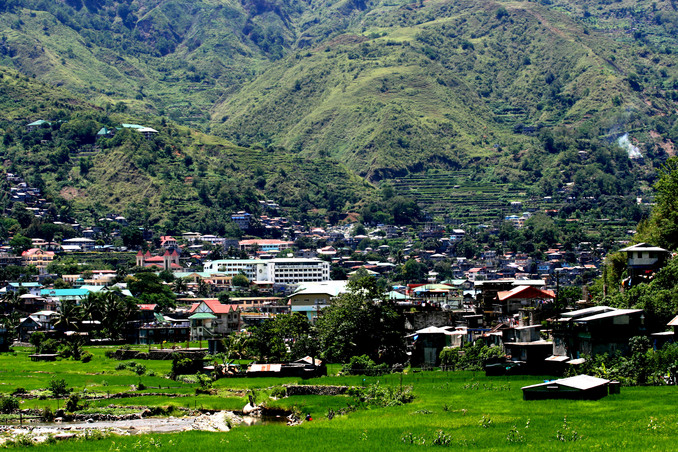 ---
#7: Banaue

---
#8: Santah & me at Kiltepan Point, Sagada, Mountain Province

---
#9: GPS reading at my observation point on the road (See Google Map)