#1: View from the confluence to the northeast, with birds in flight.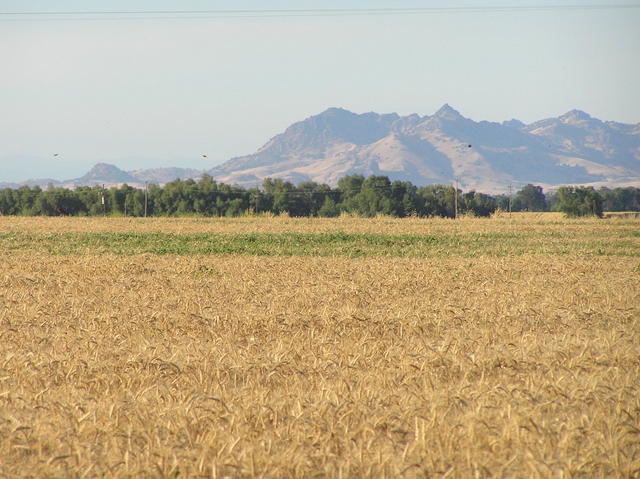 ---
#2: View to the southeast from the confluence.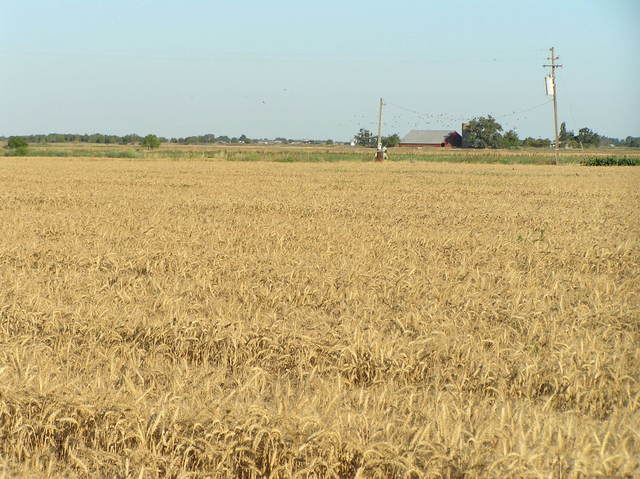 ---
#3: View to the south-southwest from the confluence showing the mountains lining the west edge of the Sacramento Valley.

---
#4: Ground cover at confluence: Some very healthy looking wheat.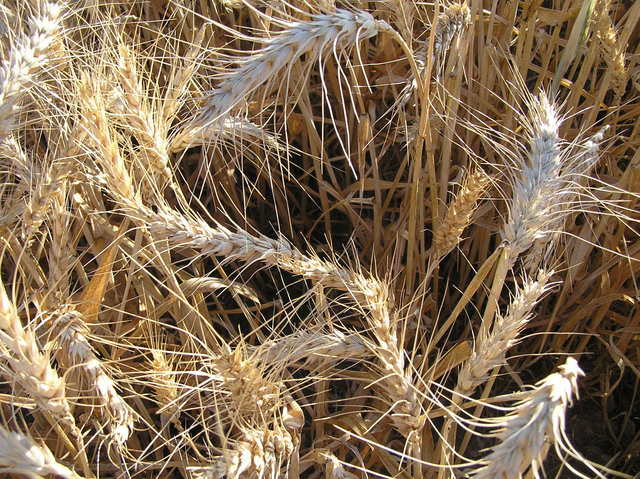 ---
#5: Joseph Kerski standing in the field at the confluence of 39 North 122 West.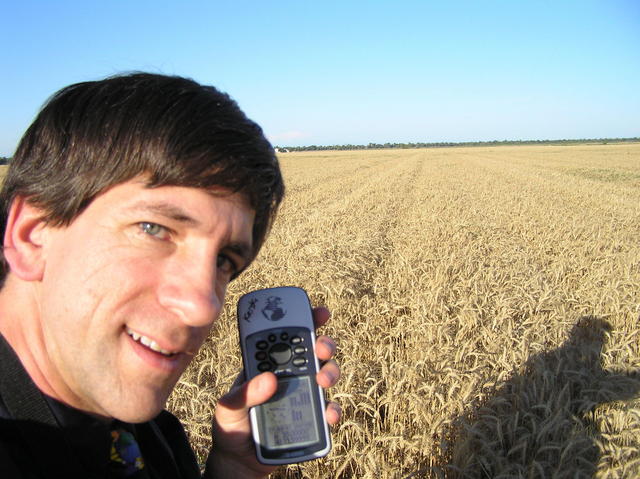 ---
#6: GPS reading at the confluence. The GPS time is set for 1 hour later than the local time.

---
#7: Nearest road to confluence, looking east, a few hundred meters south of the point. To reach the confluence, I turned left into the wheat field.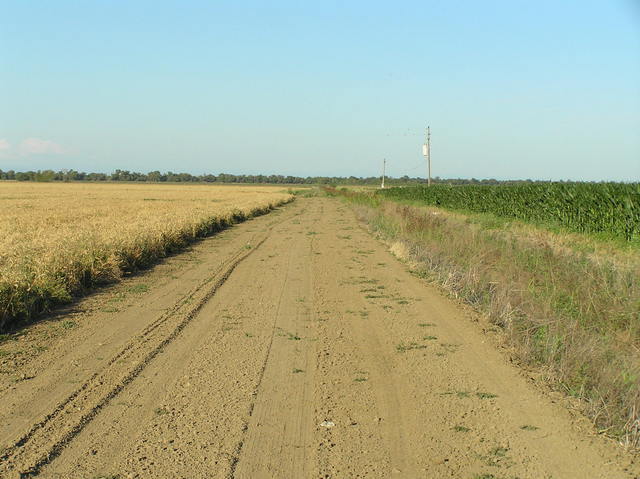 ---
#8: Sign about 3 km north-northwest of the confluence. I'm sure the pigs feel quite centered.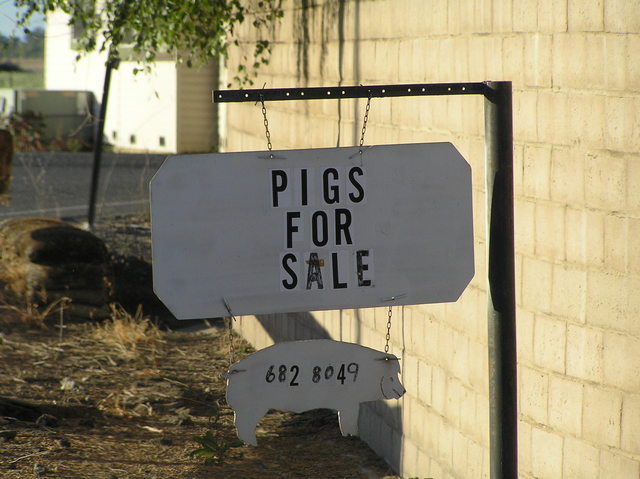 ---
#9: Confluence trek results: Dusty shoe.

---
#10: 360-degree movie filmed at the confluence site with sound (MPG format).